Sybil Brintrup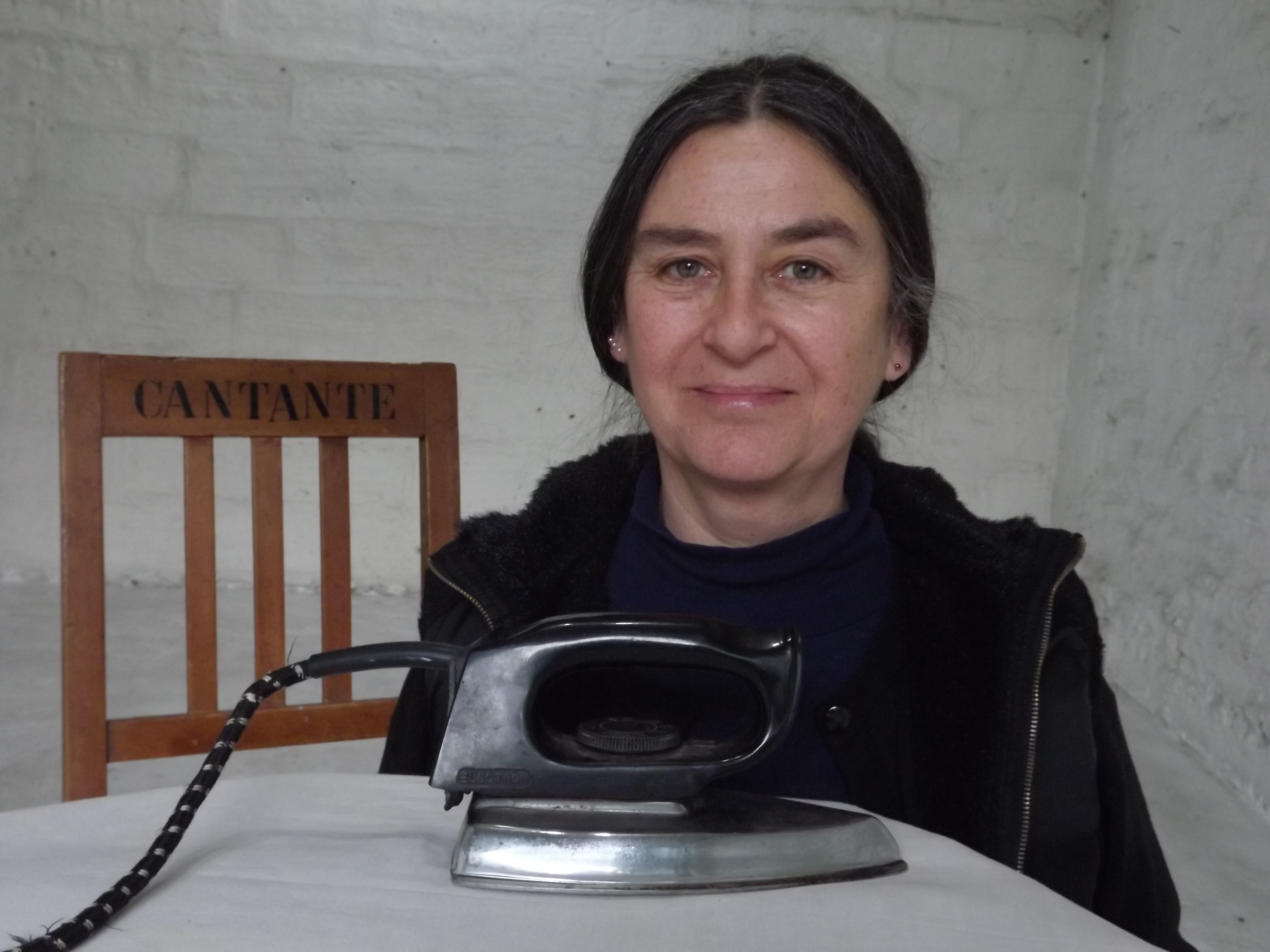 Sybil Brintrup Kruger, visual artist. Born in Puerto Montt, Chile on May 11, 1954.
Aesthetics and studied Bachelor of Arts at the Pontifical Catholic University of Chile where he received the degree of Bachelor of Arts with a major in Painting in 1978. He received painting lessons Adolfo Couve. In 1976, he worked as an assistant Human Figure Drawing at the School of Art at Catholic University from 1982 to 1983 as professor of enamel on metal Mapocho Cultural Center, from 1986 to 1990 as professor of enamel on metal in a Private Workshop .
Between 1990 and 1994 he worked in the design studio & Brintrup Bobenrietd between 1994 and 1996 she taught Maquetismo and Perception in the School of Graphic Design at the University of Santo Tomas, from 1997 to 1999 was professor of UST Letters Workshop, in 1999 Self taught in the Cultural Center Balmaceda 1215.
Between 2001 and 2002 he was Professor of Drawing at the University of Santo Tomas, from 2003 to 2006 taught at the University Color The Republic, between 2003 and 2004 he was Professor of Development Workshop Creativity at St. Thomas University.
Between 2004 and 2007 he was professor of Color, Video and Creativity at Catholic University, carried out in recent years tutoring in Creativity and in 2008 taught at the Workshop on Video and between 2008 and 2010 also taught Art and Color.
Web: http://www.oficinadearte.cl/
Source bio: http://www.artistasplasticoschilenos.cl