Benoit Billote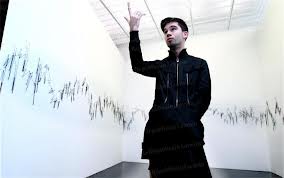 Graduate School of Art Metz and graduate High School of Art and Design in Geneva, Billotte Benoit participated in 2013 in the exhibition «A Brief History of the line» at the Pompidou-Metz in 2011 in the exhibition «Serpentine Gesture and other prophecies «Frac Lorraine collective and exposure» drawing / End drawing «collective at the Museum of Fine Arts in Nancy or lounge Montrouge 52 º in 2007. Gained residency in 2013 at the Swiss Institute in Rome and in 2010 in the center of Saint Léger Art Park Pougues-les-Eaux.
In his work, often develops as a surveyor, which collects the data and information resources that surround us. Translated into statistics, maps, plans, architectures, then highlights the various forms of propaganda gentle in which we operate.
Today he lives and works in Geneva, Switzerland.